Ever Wanted To Start Your Own Business But Didn't Know Where To Start?
"Brand New Breakthrough System Reveals How To Solve The #1 Problem Faced By Internet Marketing Newbies Worldwide…"



Press Play
This Short Video Presentation Reveals Why This Is So Important
Attention Fellow Entrepreneurs:
This Topic Has Been Proven To Be The #1 Most Difficult Problem To Solve By People Wanting To Start A New Business.
"…the ONE topic MOST vital to your online success…"

Mike Lantz, Creator of WarriorPlus.com
So, What Is That
ONE Big Problem

?
How To Find A Niche You'll Love
That's Also Guaranteed Profitable!
What is a "niche?" A niche market is a sub division of a market that is specific and detailed.
Sometimes these niche markets are a little weird or on the fringe. When we uncover these niches doing things like keyword research, we say that we are drilling down into a niche. See the graphic below…
So, what is niche marketing?  According to Susan Ward Small Business Expert, Canada, niche marketing is: "A unique product or service that will fulfill the unmet needs of a specific group of people – that's niche marketing in a nutshell."
Is one of your dreams to own your own online business?
Has fear of failure stopped you from pursuing a passion centered business idea?
Is uncertainty the reason you have not moved forward with those great ideas you get?
Do you not make enough money doing what you don't like and you are frustrated with life?
Are you suffering from information overload?
If you answered with an affirming "YES" to any of these questions, I have very good news for you.
This will be, quite possibly, the most important letter you read all year.
Now Here's Why…
You are about to discover the most effective and revolutionary program that will show you how to uncover the most targeted passion based niche markets that can EXPLODE your online wealth creation potential and at the same time assure you that it is a niche that fits your overall life goals!
Trust me, this system and the resource programs that I have for you today are going to dramatically change your life.
I want to share with you how I got to the place where I found my big "Why." At the end, it isn't the money you make, the deals you make, the stuff you buy or even the places you go. In the end, you'll discover it is the lives you affect, the people you help and the good you do that becomes your greatest joy. This journey is all about how you can become useful, valuable and treasured by others you share with. And here's how I came to understand this fundamental truth…
---
BAM! Cardiac Arrest! And 3 Weeks Later, My House Burns To The Ground…
No Insurance, No Savings, Out Of Work.
What Was I Supposed To Do?
See My Back Story And How Good Things Can Come From Bad Experiences
It was November 2008. I had just come out of a long battle for freedom from an Internet predator that had turned my world upside down.
…a scam artist of the worst kind… She had set me up and I went to jail. So it took two long years of court battles and incompetent lawyers to finally get an annulment for marriage fraud and all the false charges expunged from my record.
The recession had come early and hard to the Oklahoma housing market. I'm a rough-in frame carpenter by trade. The home builders I had been working for saw it coming and quit building. So I knew I needed to make a change in direction. The Internet looked to me like a goldmine. But not having the tech skills or experience in marketing I struck out to find someone I could outsource the building of a website system I had come up with. Well, after a few months the developer skipped out with the money and I had a non-functional piece of a website. …Scammed again…
I decided to study and learn to do it all myself. I figured, if I can build a whole house out of wood, I can surely figure out how to build an Internet business. I'm not too stupid, right?
Fast forward to the Summer of 2012: Struggled and learned the basic skills to create a functional Internet marketing business. But, no steady construction work. Not enough funding, spent thousands of dollars on courses and software. Credit cards nearly maxed out.
After the long winter of little work and no exercise, I wasn't feeling well. My heart had been hurting for a few weeks. The stress levels were off the charts. So on the 8th of July while my son, another helper and myself were doing a little patio cover add-on, I realized we didn't have all the material we needed for the job. I made a list and headed for the lumber yard. But I never made it. I was losing feeling in my arms and my heart felt like it was being crushed. Those little baby aspirins weren't doing their job… Instead of continuing to try to drive I pull into a grocery store. I go in and lay on the floor and the manager called an ambulance. In just a few minutes I found myself being prepped for heart surgery. They said I needed a stint. In just 3 days and $65,000 later I was released to go home and rest.
Now I know I have to get this Internet business thing to work for me. I've just had a near death experience and my life long career is no longer a viable option because of my health situation.
August 3rd, 2012; It had been just a few weeks out of the hospital. Here in Oklahoma we had been under three years of extreme drought and a record heat wave. My property was dry and the wind was gusting to 40 MPH out of the south. I decide to go into town where I could find a good Internet connection and work on my business. On my way out, I noticed some smoke off in the distance. Just a couple of small columns that didn't amount to much. They looked to be about a mile away so I think to myself, the local volunteer fire department will knock those out in no time. My place will be safe…
As I sat at Chick-fil-A in town working online, I see off in the distance, the 15 miles out to the east where my property is. That column of smoke had grown into a massive three mile wide towering inferno with a pyrocumulonimbus thundercloud capping it. It was surreal. It was like I was in a dream, a nightmare, watching all I had being consumed at a distance. Our home, land, animals, all our worldly possessions, all we owned going up in flames in a single day. We had no insurance, I was out of work, no savings, homeless…
We were three, my teenage daughter, boomerang son and myself. They had both gone to work early that morning. So luckily no one was home. But the dogs were left behind. There was no way to go back in after them…
Over 350 homes, a neighbor's life and thousands of acres were lost in that wildfire in the summer of 2012. It was ruled as arson. Some fool had set fire to the woods a mile south of our home along the side of the road in about four different places. So there I was, not knowing where to go. I couldn't go "home." I didn't have one.
Although it took three more days before we were allowed back in to confirm our losses, I knew. Just sitting there watching the smoke rise in the east, I had a feeling…
We all went different directions, different relatives took us in for temporary shelter. That is when my couch surfing life began. All I had was the clothes on my back, my laptop and my old pickup truck. No more lawn to mow, no more trees to trim and no more house to fix. We got some basic essentials from the Red Cross and a couple of local churches and friends gave us a few clothes. I'm still wearing those donated clothes today.
I found myself at my sister's RV storage building where they have a tiny efficiency apartment in the corner. She and her husband are traveling artists and are gone part of the year. Luckily they let me stay there a few weeks until they got back. But sitting alone there, pondering all my losses, failures and what would become of my life, I had a lot of time to pray and ask God how to go on. I asked, how can I become useful and profitable again. What should I do to not be a burden on others?
Finding your direction is one of the hardest things to do when you lose your momentum and your life goes into a tail spin. I knew what I wanted to do in general. And I had started a dozen different things already. It's just that none of them were based on any definitive selection process or core personality matches. Everything I had tried to do was haphazard and started on a whim.
Until one day, my cousin had been asking me to watch a movie with her. I had been praying for answers like usual and the the next day I was going to go to her house to see the movie she had been bugging me about. But the day before that I got an epiphany. It started out as a set of principles. Then it morphed into a complete book. I ultimately titled it the "5 Divine Principles of Inevitable Success." As I sat alone in my little room I began to write, as if by inspiration. It all came out in one single sitting.
The next day I went to my cousin's house to see the movie. It was called "The Secret." To my amazement the core principles that a lot of the witnesses in the movie had spoken about were what I had written about in my 5 Divine Principles To Inevitable Success book. Of course there are some differences but the basic message was the same: God had given me the keys to success and He had given it to many others before me. I was not alone! I wasn't crazy!
There are certain things to get aligned in my mind, heart and life that would make success a forgone reality. Not just financial success either; the real satisfaction of life and true happiness kind of success is possible! More than possible though, "Inevitable!" One of the projects I had been working on before the revelation fit perfectly into the whole process. And it is not even optional to the process. It is a fundamental necessity to the process of success.
As a part of setting yourself up to become a true success, it becomes essential to discover exactly where you are and who you are in order to determine where you are going and how to get there.
Now I have developed a complete system designed to help anyone find their perfect niche.
I am still in the process of complete success, but one thing I have learned, and this is the most important part, I can help you discover how to find your niche. It is the niche that you are meant to be in. It is the niche that will be your vehicle to success and happiness.
This system is based on principles that most entrepreneurs will ignore until they go in circles for months or years without any satisfaction. And by niche I don't just mean a particular market. I mean that you will discover your role in the system, your place in life and the things you will find a joy to do. The rest of the things that need to be done you will learn how to delegate to others.
So if you would like to follow along with me on this journey, this is the place to begin.
How To Find Your Niche with the "Dream Catcher Code." Because it isn't enough to be a dream chaser, you need to learn to become a dream catcher! And as a free bonus, I am throwing in the book I wrote, "5 Divine Principles To Inevitable Success!"
 Most people are much like you. They are confused and frustrated when it comes to finding their perfect niche.
I Never Thought I Could Find My Perfect Niche.
You see, when I first started out online, I spent months and years going in circles, bouncing from niche to niche, product to product and from one idea to the next. I didn't understand how it could be so difficult to just settle on one thing and get it done.
Hello, my name is Alvin Curren and I have developed this tutorial program and self help system because I saw a great need for direction and clarity among the entrepreneurial dream chasers of the world. There are countless millions of people spinning their wheels and going in circles because they never developed a foundational understanding of the relationship between their core self and their long term success.
But what has amazed me even more is the fact that there are very successful entrepreneurs that are unsatisfied and unhappy. Although they have all the financial security anyone could ask for, they are depressed and discontent. The word I hear them say in the social networks over and over is, "unsatisfied."
Well, I believe I have the answer here in the "Dream Catcher Code." It is my contention that the most successful entrepreneur's first consideration was how they could make money the fastest. That was almost all they considered when they began their careers, so that is all they really achieved. …Sad really.
But that doesn't have to be you. Or even if it is you, you can make a fresh start. Evaluate your objectives from a deeper perspective. And make a new, life altering plan. Because finding your perfect niche is one of the most important choices you will ever make, I hope you take it as serious as it is. More money won't make you happy, unless you have found what you love to do and have a long term plan in place.
The greatest expenses on your personal road to success will be:
Time and effort wasted on strategies that simply aren't right for you.
Money lost from missed opportunities you didn't even see in front of you.
Your confidence knocked by risking too much or waiting too long.
Confusion from too many choices and too much information.
Regrets later about "If I had only known back then what I know now"…
By now you should know it's not all about the money. What good does it do to be rich and miserable?
Why not be wealthy and content?
That is my wish for you.
My Best Wishes To Your Success,
Connect with me on Linkedin

People are either making money at what they don't care about and are unfulfilled or they don't make enough money doing what they don't like and are frustrated with life.
The reality is, all these problems are something very easy to resolve.
"If you are serious about success in your business, don't miss this, because you will never realize what you could have achieved if you let it slip by!"

Terry Jenkins, Owner at Infinite Opportunities
---
"…This product would be an excellent resource for people who are currently moving from one opportunity to the next with no clear vision of what they want to achieve from their business.

Equally for people who have just come out of corporate life, maybe mid-career and looking to create that ideal life they've heard might be out there. The overall training could be used by someone in a traditional offline area as well as online – the same principals and ideas will work for both. Excellent stuff…"

Jay Poole, processmatters.co.uk
 Although This Concept Isn't New, It's As True As Ever, Read This:

The Harvard Business School Case Study
In the book "What They Don't Teach You in the Harvard Business School," Mark McCormack tells about a case study conducted on students in the 1979 Harvard MBA program. In that year, the students were asked, "Have you set clear, written goals for your future and made plans to accomplish them?" Only three percent of the graduates had written goals and plans; 13 percent had goals, but they were not in writing; and a whopping 84 percent had no specific goals at all.
Ten years later, the members of the class were interviewed again, and the findings, while somewhat predictable, were nonetheless astonishing. The 13 percent of the class who had goals were earning, on average, twice as much as the 84 percent who had no goals at all. And what about the three percent who had clear, written goals? They were earning, on average, ten times as much as the other 97 percent put together.
In spite of such proof of success, most people don't have clear, measurable, time-bounded goals that they work toward.
In the bestseller "Goals!", Brian Tracy teaches you how to identify in the clearest terms the things you want out of life, then how to make the plan to help you achieve those things. Brian Tracy says there are four reasons why people don't set goals:
They don't realize about the importance of goals. If the people with whom you spend the most time — family, friends, colleagues, and so forth — are not clear and committed to goals, there is a chance that you will not be, either.
They don't know how to set goals. Some set goals that are too general. These are, in reality, fantasies common to everyone. Goals, on the other hand, are clear, written, specific, and measurable.
They fear failure. Failure hurts, but it is often necessary to experience failure in order to achieve the greatest success. Do not unconsciously sabotage yourself by not setting any goals in which you might fail.
They fear rejection. People are often afraid that if they are unsuccessful at achieving a goal, others will be critical of them. This is remedied by keeping your goals to yourself at the outset; let others see your results and achievements once you've accomplished your goals.
This is of key importance and what this program will help you learn. You'll learn how to set clear, written goals for your future and make plans to accomplish them.
But unlike the students of 1979, we will make use of some of the most cutting edge technology to help you create an easy to understand process map of your plans and goals.
But What About You?
Are You Ready To Stop Navigating Your Business Life Without A Clear Plan?
Here's How To Take Your Next, Most Important Step…
Introducing: "Dream Catcher Code"
How To Find
Your

Niche
With my help, you will finally have all the confidence you need to pursue your dream!
We'll Use This Simple Formula:
Passions+Ideas+Evaluation=Niche
Discover Much More Than Simple Niche Picking. You'll Also See How to Develop Niche Ideas, Niche Products and New Fascinating Ways to Brainstorm Innovative Ideas that Fit The Goals For Your Life
The first question in every dream chaser's mind has always been: "Where do I start?" Inevitably they reach the place where they understand they need to create their own passion centered business. You know what you love to do. You have many passions, pursuits and hobbies that you could begin with. But which one is the "Right One?" Which one would be the most profitable and quickest to implement.
How Can You Be Sure? That is what the "Dream Catcher Code" is all about. We help you break it down and finally make a single choice. But we don't stop there. We help you see exactly where you are and what next crucial steps will move you forward.
Figuring out what you really want to do is half the battle. Well that half of the battle is about to be won! Right here, Right Now…
There are 4 self paced easy to follow modules in all that take you from how to find your niche, all the way to funding your initial start-up. With this instantly downloadable E-course you will be able to finally catch your dreams by making and implementing a good solid plan for a business that fits your personality, talents, passions and future goals!
How You Will Benefit From Dream Catcher Code:
Learn how to find your perfect niche
Stop going in circles
Gain clarity
Find your happy place
No more fear
Become certain
Stop failing

Know yourself
Target a market
Focus your efforts
Discover Your Big "Why"
Work in your strengths
Outsource your weaknesses
Finally Discover The Passion Niche of Your Dreams:
Its Always Been In Your Heart

Sitting here reading this, put your hand on your heart. Feel the beating in your chest. You are alive. The design you were born with is the one you still are.
The Treasure is Within You

A certain technique we use to find that treasure will make you sure. Just by going through the multiple tests and techniques you will know what your perfect passion business is.
Like Honey to Your Soul

Sweet is the taste when you have the victory over your fears. Fear comes from uncertainty. When you are uncertain it is impossible to move forward with boldness.
Find The Right Answers

Discover how to finally ask the right questions. Often the problem isn't that we can't find the answer. The real issue is we don't know the right questions to ask for our situation.
Discover New Planning Skills

Simple and easy to use tools and techniques are already available for you to use to organize and track your ideas. You'll gain more clarity and a better planning system.
Unique Journaling Techniques

Sleep is one of the most creative times we have in our life. With these special techniques you will be able to maximize your fruitful creative subconscious mind.
Useful Software Programs

By using certain free online software programs, you will uncover hidden knowledge in all the massive databases we unsuspectingly pass by every day.
Mass Broadcast Your Concept

By using the leverage of mass intelligence you will be able to prove your concepts for absolute certainty. Only made available by the advent of social media.
Learn How To Find Your Niche In A New Way:
The old ways of aptitude and career tests have never been sufficient to free your mind and imagination to come up with innovative ideas that have a unique selling point. And in this E-course you will see what works much better.
By following through all the actionable steps in this program you will have a well defined path to follow. The first place to start is by defining precisely where you are in several important aspects of life. And then follow through with decisive practical actions to make a solid plan for success.

We help you do that with a few simple online tests and tools. You will discover your "means capacity," your way forward and what your best wealth building powers are. We also go into understanding the basics of business essentials and concepts. Then you will see how to evaluate your ideas for profitability that are fit with your personality and goals for the future. Then to top it all off, you will get systems to effectively present your concept to the market and discover new sources for free funding to bankroll your new venture.
But even more valuable than all that, if you want to start a quick and easy business model from anywhere in the world for just a couple hundred dollars, we will show you the best way to get started that way instead. So then funding wont even be an issue. You will be able to go from concept to plan, to implementation without seeking funding and without wasting precious time. It's like jumping right to the front of the line!
What We Are Hearing From Others:
'It's all about that thing of theirs that is theirs to bring to the world and how they can apply it… In the past when my journey was struggling with that stuff, I spent time almost every day just reading over the various reports, highlighting what stood out and looking for clues to help me distill what was in it for me, and talking with other people about it…'
Chris Zemdegs,
Entrepreneur, Canberra, Australia
'Very thorough soul searching product. Alvin has not left a stone unturned with this guide. From discovering your ultimate niche to funding by way of step by step action taking modules, he makes it almost impossible not to get off on the right foot.'
Rochelle Odubela,
Managing Partner at LanaRoc Solutions
'Wow, this release contains a wealth of knowledge and guidance for anyone in business, especially start-ups or struggling businesses.
I am in Internet Marketing myself, an area which is notorious for sucking people in with dreams of large earnings, only to find that the majority fail. If this is you, or you are new to Internet Marketing, you need this and you need to work through it slowly. There is a wealth of information, so you will need to invest a little bit of time, but if you are willing to do this, following the advice and undertaking the tasks, this will put you back on the track to having a profitable venture.
If you want to have a successful business then you need this. It is worth either a) far, far more than the asking price, or b) nothing at all, because you don't work through it and put it into practice.
If you are serious about success in your business, don't miss this, because you will never realize what you could have achieved if you let it slip by!'
Terry Jenkins,
Owner at Infinite Opportunities
'…[A]n incredibly comprehensive training program to help anyone find greater clarity about the business they should or could create, from helping you to ask questions and take advantage of numerous tools that help to highlight your strengths and preferences. There is a mix of free thinking, creative ideas to help people in areas such as discovering ways of harnessing thoughts and ideas when you are in your most creative mode.
Also though he covers a lot of practical and structured advice in areas such as planning, time management and recording of ideas. He uses a lot of external links to some solid resources. Some are fairly well known, others are not. Collectively they provide some excellent resources to use in building your ideas and shaping your business.
How many times have you bought E-Book training to discover page after page of text with no images. One of the things I like about his style is that it's very easy to read, the first part for instance is one of the biggest, but there are parts of it written in a story telling mode, and he uses plenty of images, graphics and diagrams to always keep the pages vivid and more attractive. Alvin does very well to present an awful lot of material in an interesting and engaging way.
On top of the commendable main training that takes you from finding yourself, your market, your idea and your sales strategy, there are also some very nice extras. The business plan mind map is a very handy resource to have. The Dream Catchers Way is one of the best write-ups I've seen that highlights the difference between those who want to succeed but don't, and those who do succeed. Alvin also provides a very detailed guide to some powerful niches that work together i.e . as in a hybrid of niches to make a "niche trifecta!"
This product would be an excellent resource for people who are currently moving from one opportunity to the next, with no clear vision of what they want to achieve from their business. Equally for people who have just come out of corporate life, maybe mid-career and looking to create that ideal life they've heard might be out there. The overall training could be used by someone in a traditional offline area as well as online – the same principals and ideas will work for both. Excellent stuff…'
Jay Poole,
processmatters.co.uk
"…Not Just For Entrepreneurs, This Program is a Must Have!"
"Overall this course has been an incredible tool that I would highly recommend to anyone. It's not just for business professionals or entrepreneurs, the concepts in this program can apply to anyone who has a goal or task that they would like to achieve someday, no matter how big or small. This system really teaches you how to think like a successful individual, whether you're looking to start your own business, contribute big ideas to your company, or simply want to educate yourself, this program is a must-have!"
What You'll Get Instant Access To Today:
Process Mind Maps,
12 Step by Step Guides in Four Modules.
A Complete Battery of Self Assessment Tests.
Vast Resource Lists for Continued Research.
Advanced Search Query Tricks.
Dream Sourcing Techniques for Idea Generation.
Crowd Sourcing for Confidence in Your Choices.
Idea Valuation System for Rating Your Best Ideas.
Free Funding Sources to Launch Your Business.
And that's just the main course
We also have Bonuses, Bonuses and More Bonuses!
Free Bonus Example: Article on how to raise $100,000 in 10 days.
Why this Program Was Created Just for You
This is the critical missing element in almost all entrepreneur's quest for success when left to their own devices. Almost all new dream seekers jump into the first make-money-now gimmick and tactic and fall victim to weeks, months and years of spiraling confusion and misdirection. But after being exploited, dismayed and left hopeless, many come to the realization that they are lost.
But we have found that almost all success stories of individuals or companies can be traced back to one single point in time, to one decision or event, that profoundly changed the way they looked at things and how they got things done. We want this program to be the one that was the turning point for you. This is meant to be your new start.
Make your business provide for you instead of you supporting it. Discover how you can work on your business instead of working in your business. You'll see how looking from the vantage point of a planner and builder will make all the difference in the world when it comes to choosing the next critical step and in deciding who should be helping you build your passion centered business.
Ordinary people can produce extraordinary results if they have the certainty, a clear path, the tools and the faith to make it happen. And by using this program, you'll have all that and more to create a profitable, life altering, inspirational personal enterprise. Here you will discover your missing foundation. You'll find that "thing" that gives you inspiration for life and a structured plan to build your own dream.
Here's what's Included in Today's Offer
Module 1-The Core Factors To Business Success
Lesson #1- Know Thyself
Lesson #2- Know Thy The Seeker
Lesson #3- The Solution
Lesson #4- The Conversion
Module 2- Idea Generation Tools and Techniques
Lesson #5- Dream Sourcing
Lesson #6- Suggestion Lists
Lesson #7- Advanced Search
Lesson #8- Crowdsourcing
Module 3- How To Sort, Rank and Vet Your Ideas
Lesson #9- Mind Mapping
Lesson #10- Practical Application
Lesson #11- Idea Valuation
Module 4- How To Fund Your Ideas

Lesson #12- Funding Sources
Bonus- Indiegogo Field Manual
Bonus- Crowd Funding Bible
Bonus- Ten Days to $100,000 With Kickstarter
Bonus- Triple Niche Trifecta
Bonus- General Business Plan Mind Map
Bonus- Idea Generation Video
Bonus- 5 Divine Principles of Inevitable Success
Bonus- The Dream Catchers Way, the rest of the story…
Bonus- The Legend of the Dream Catcher
Bonus- Dream Catcher Code Mind Map
What Would You Expect To Invest In This Kind Of Program?
Module 1: The Core Factors to Business Success
Module 2: Idea Generation Tools and Techniques
Module 3: How to Sort, Rank and Vet Your Ideas
Module 4: How To Fund Your Ideas
Bonuses: Containing A Synopsis and Five Inspirational Trainings
Bonus: Learn The Dream Catcher's Way
What is the difference between a dream catcher and a dream chaser?
This is based on a true story from one of the most successful product
launch masters of the biggest online marketing forum in the world,
The Warrior Forum.
In an Internet chat room there were 20 people that had never met in
person. But they all had very similar ideas and all the members had
the same basic dream, to hit it big in the make money online niche.
While in the chat room this one night, all 20 made a pact. Although
some members of the group were almost broke, they all agreed to
take the challenge. It was to get their ideas out to the forum
community as fast as possible and make $50,000 in the next three
months. Could you imagine doing that? Just imagine the pressure.
Anyway, they met on a regular basis to check each others progress.
After only a little over two months, two of the members have
surpassed their goal. Several others have the goal in sight. But over
half the group are nowhere in the running. Some haven't made a
dime.
Why did some race ahead while others were left behind?
So what makes the difference? How is it that all gifted and trained
marketers don't have the same results? Why do some quickly catch
the dream while others are perpetual dream chasers?
In the same niche, all marketing to the same forum community, the
20 pact members get wildly different results. The obvious answer
would be they acted and thought differently. But, the level of training
and basic knowledge of marketing principles didn't matter in the final
survey at the end of the three months!
All of them are intelligent people. It wasn't an age difference. Some
that succeeded were young and old. It wasn't gender, there were both
men and women that succeeded and failed.
==>Download The Rest Of The Story<==
What follows in the course is how to make a differences in habits between a
Dream Catcher and a Dream Chaser. While you go through each test of
habits, check how many that you personally identify with.
At the end, you will not only know which one you are, but you will know how to become a real Dream Catcher…
 Get A $10 Discount on the Digital Edition Today!
P.S.   The truth of the matter is, I feel this is so important that everyone starting out should have this information, I want to just give it away. But here is the problem with that. When you give something away, people don't value it as much or take it seriously and never use it. That would defeat my purpose in passing this priceless knowledge on. Because this is so vital to your overall satisfaction in business life, that if you skip it, any success you have will be a hollow shell of unsatisfying work.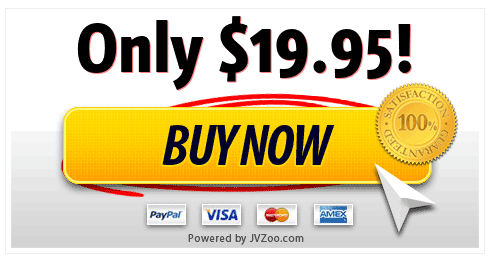 No Thanks
The bottom line here is your happiness and happiness when shared, is doubled.